All Terrain Vehicles
---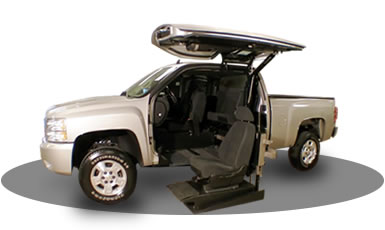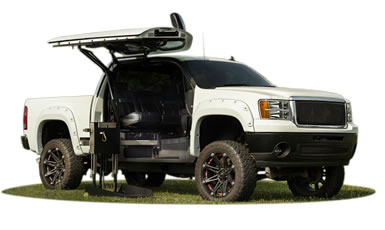 All Terrain Vehicles
All Terrain Conversions offers American-made hydraulic lift systems that were designed by a wheelchair user and built by the best engineers in the field, making it a top pick among consumers shopping for wheelchair accessible trucks and SUVs.
Designed for GM model trucks and SUV's, the ATC lift can be installed in most model GM 1500, 2500 and 3500 Series 2WD and 4WD trucks including Suburban's, Yukon XL and Cadillac ESV. These vehicles offer maximum cab room and more ground clearance than any other conversion on the market.
Conversions available for both driver-side and passenger-side!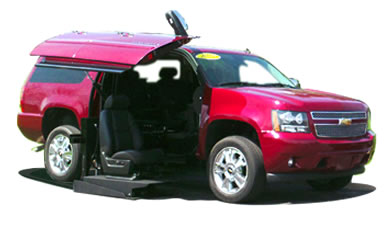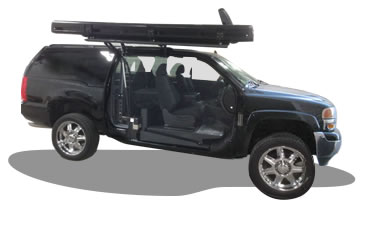 Mobility With An Attitude
Speed
25 second load and unload time. Lift is built to outlast the vehicle and the single-motor hydraulic lift system is quiet as well as fast.
Protection
The gull-wing style door lifts up adding protection from the weather while the users load and unload from the vehicle.
Ease of Operation
Turn the vehicle on and off, set the alarm, lock and unlock, complete lift operation ... All with a single remote that has an average range of 50 feet.
---