About Us
---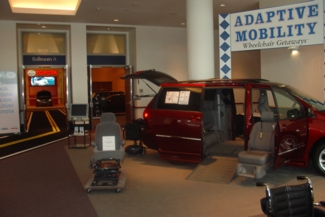 Adaptive Mobility Equipment was proud to be the first Mobility dealer to display products available to the disabled community at the North East International Auto Show in Providence RI. We wanted our customers and future customers to be able to see what is new in the mobility industry.
A.M.E. was rewarded June 8, 2006 for being the #1 dealer in the eastern United States for customer satisfaction from Toyota Mobility and the Braun Corporation. There were only two awards in the United States - one from the east and one from the west!!!
---
Who are we?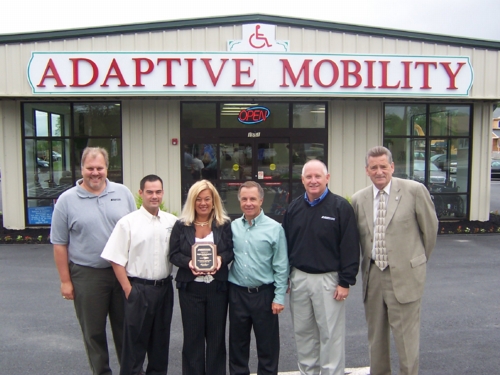 Adaptive Mobility Equipment is a licensed Massachusetts dealer with one of the largest inventories of new and pre owned lowered floor minivans in the North East. We specialize in lowered floor minivans from IMS and ElDorado. Select a modified van from our inventory or choose a non-modified van and let our certified technicians modify it for you at our Q.A.P. (Quality Assurance Program) service facility. Q.A.P. dealers are appointed by the National Mobility Equipment Dealers Association (NMEDA) and are required to provide the best quality parts and equipment available.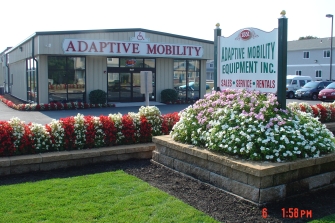 Adaptive Mobility realizes new technologies continue to broaden the opportunities to enhance the lives of those challenged to overcome limited mobility. That is why we take pride in maintaining the latest technology established by our industry association, NMEDA (National Mobility Equipment Dealer's Association). Not only are we NMEDA members in good standing, but we are also in the Quality Assurance Program (QAP). This is a deeper commitment within NMEDA that requires semi-annual independent inspections along with detailed inspections of all work leaving our store. These inspections are done to assure quality practices in engineering, installation, training of employees, insurance, record keeping and more. These are all conducted under RADCO standards and each service job receives a RADCO label that ensures each step has been performed according to NMEDA guidelines and good practices. Our commitment is to provide you with professional mobility solutions using only the necessary equipment needed to facilitate active lifestyles.
---
Why are we here?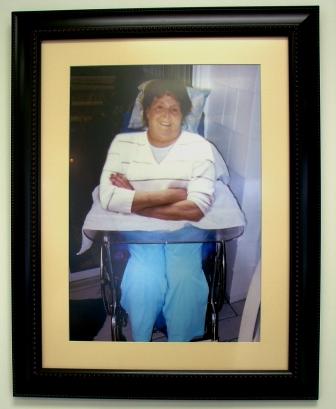 Adaptive Mobility Equipment is a family operated business that has been providing mobility solutions all across New England for the past 25 years. Our goal is to provide our customers with a vehicle that meets their needs at a price that's affordable. Owners Dennis and Susan Kochanek know first hand the difficulties and objectives that can stand in your way. In 1967 Susan's mother (Rita Rei) was diagnosed with Multiple Sclerosis and for over 25 years she has been the inspiration for our business. Living day in and day out caring for a parent that was quadriplegic for most of her illness gave them the knowledge and experience that is impossible to know otherwise.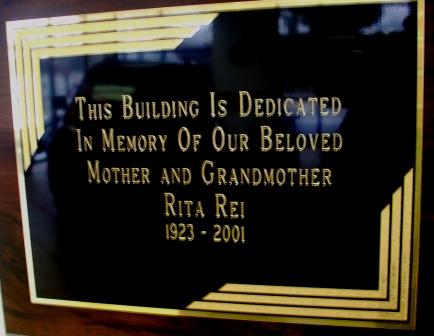 Susan, Dennis and their son, Brian, work together towards a common goal to help people live an independent and mobile life. Come visit the Kochanek's and their new state of the art, modern and accessible building in Seekonk Massachusetts. When Susan's mom passed away in 2001 the Kochanek's started their plan to expand their business and dedicate the new building to Rita Rei.
Adaptive Mobility is Your NMEDA Quality Assured Dealer
We are your local BraunAbility dealer selling Braun Lowered Floor vans. Braun has been the leader in Handicap vans for decades including the Toyota Sienna, Honda Odyssey, Dodge Caravan and Chrysler Town & Country power or manual side entry and power or manual rear entry.
Adaptive Mobility has Veterans resources including a FREE Veterans maintenance program.
We are 5 minutes from Providence RI, 15 Minutes from Warwick RI, 10 minutes from Fall River MA, 50 minutes from Boston MA, 1 hour from Cape Cod MA, 60 minutes from Plymouth MA, 20 minutes from Attleboro MA, 45 minutes from Worcester MA, 110 minutes from Springfield, MA, 50 minutes from Mystic CT, 90 minutes from New Haven CT. Call for more info.
Wheelchair vans MA for sales and service. Wheelchair vans RI, MA, CT, NH, VT, ME and all across New England.
Why buy from us?
Why buy from the big guys that are just there to make the sale?? We are here for the service!! No sales reps that need to make quotas just family members here to help you make the right purchase. We now offer a 5 year 60,000 mile conversion warranty. Same product, same warranty but top notch service. We are a true family owned and operated business and offer the same product with better service and prices!!
We now have a great inventory of wheelchair vans including lifts and ramps. If you live in New England take the ride to see our inventory. Now offering a 3 year warranty on all used vans (under 150k miles). We are the place to go for a handicap van for sale in New England.
Adaptive Mobility has your wheelchair van for sale in Rhode Island (RI) and Massachusetts (MA). Ride away in your new or used handicap ramp van today!!
---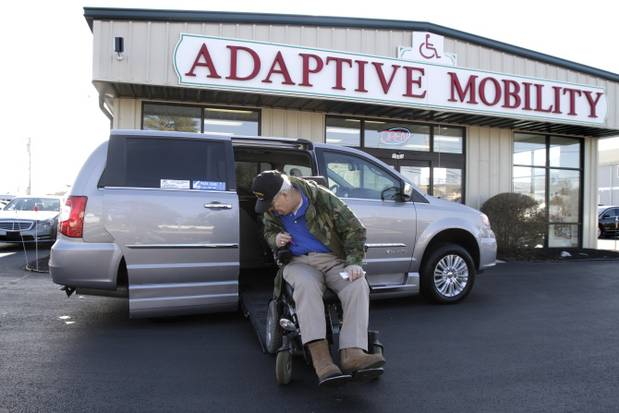 Specialized vehicles that put the disabled in control
"Adaptive Mobility, a dealership specializing in vehicles for the disabled, is very much a family affair.
"Dennis Kochanek started installing vans with wheelchair lifts in the 1980s after adapting a van to transport his mother-in-law, Rita Rei, who had multiple sclerosis.
"That was in the 1980s. His son Brian Kochanek is now general manager while Dennis remains president. Meanwhile, his mother Susan also works at the dealership and his wife and two children occasionally help out. "We have three generations on staff," he said, in addition to some 10 employees." ...
Read the full article at the ProJo online, 03-17-2014